Partner Yoga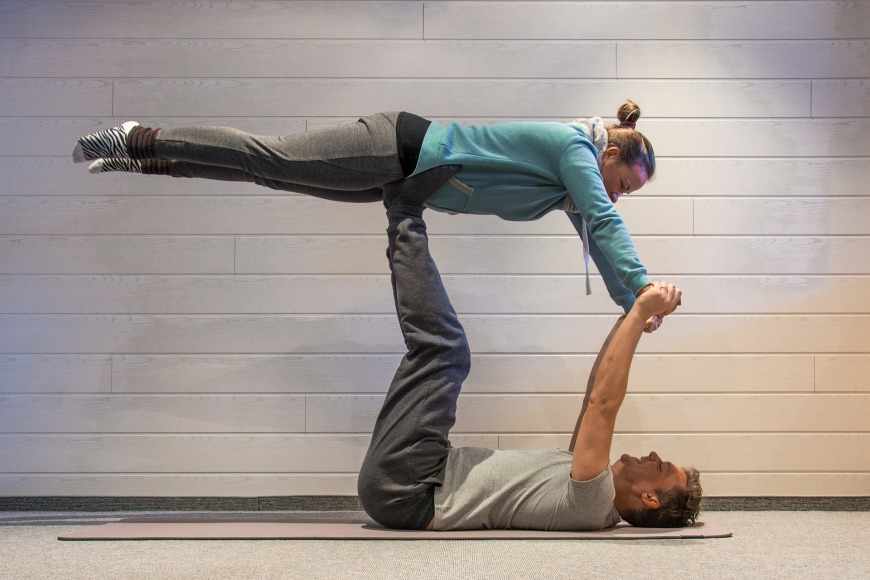 No, no! No need to bring your second half for this workshop, although you may!
We will start with pranayama and gentle warm ups and slowly move into the partner asanas which will be adapted to the different levels of the participants.
Chanting, essential oils and a healthy "snack" will also be part of the feast
So what are the benefits of partner yoga?Yoga means union. Partner yoga builds stronger communication skills (not just verbal) and develops trust in any kind of relationship from family, friendship and significant other.

Breath, movement, play, bring people together through touch, resistance, support but more importantly mirrors back whatever needs to be seen within ourselves: trust in relying on our partner when engaging in unity in new poses requiring focus on alignment and balance.
Feeling when we need to give or receive, providing support or receiving support in the pose and therefore revealing our inter-dependence within healthy boundaries. Doing so, allowing ourselves to be seen in our vulnerability and giving ourselves the permission of letting go and experiencing from a place of great authenticity: awareness of each other and opening more deeply in our body and our mind.

So do bring along grandma/grandpa, daughter/son, sister/brother, husband/wife …or just yourself (!)for a great half day workshop and you'll be going back home with a kick in your step and an irresistible smile on your face :)
When: Saturday 14th April 2018 - 10am to 1.30pm

Where: Furbo
How Much: €32 inclusive of healthy snack

Payment: click here in the column on the right hand side "register now" or paypal payment and follow the procedure.
Alternately call to book/pay over the phone: 087 2427992